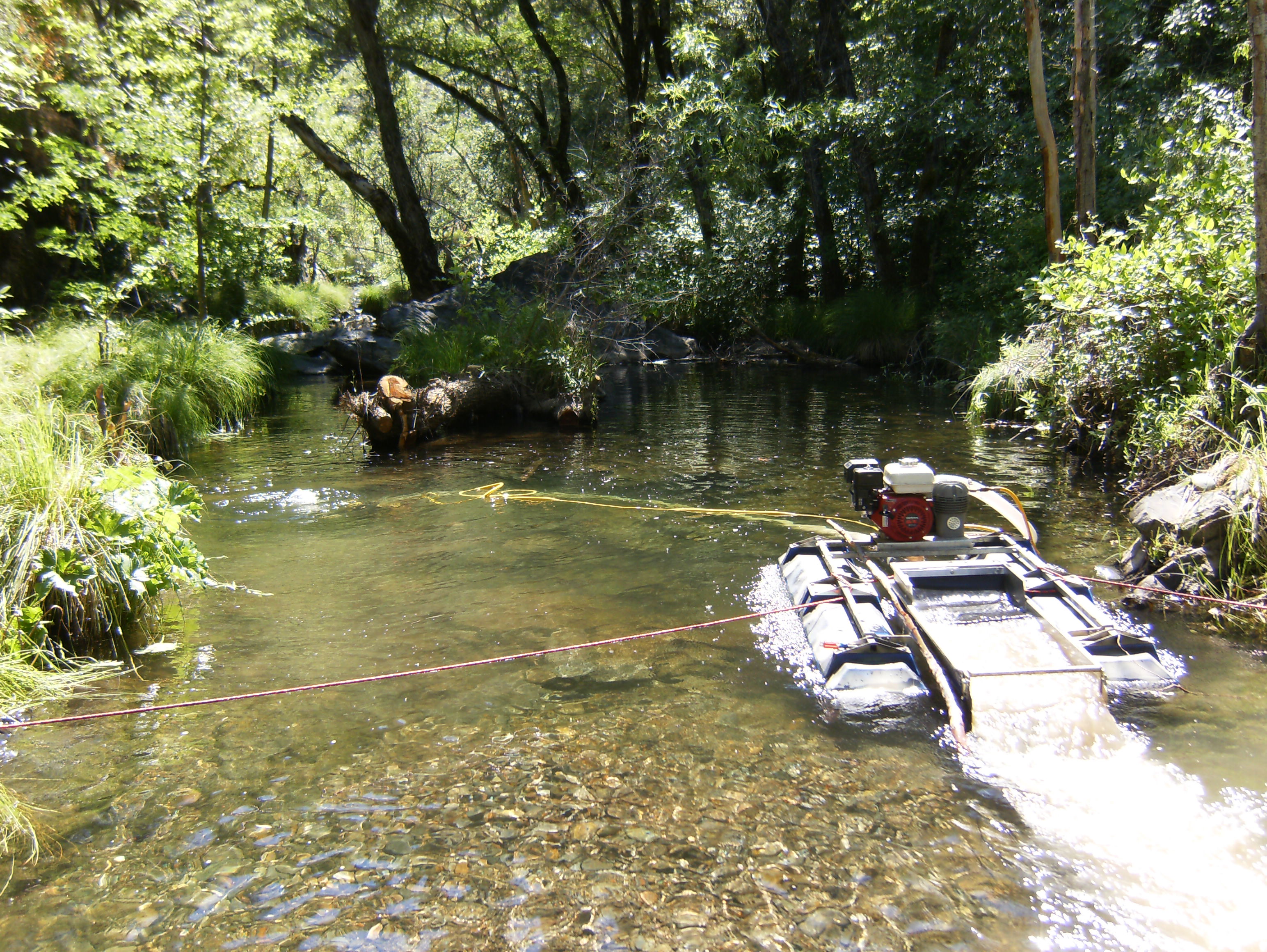 This is an update to what AMRA is currently working on.
Our nearly two year process of getting this business up and running is now coming to fruition.
We are actively forming alliances with other organizations, groups, associations and gold clubs.  We are all fighting for the same thing, and that is to keep mining, have access to our claims and to use the public lands….which, last time we checked, were owned by the PUBLIC, not the Government.  Some of the groups we are partnering with are PLP, Public Lands for the People, CORVA, California Off Road Vehicles Association, Caribou Mining District, Jefferson Mining District, Defend Rural America and we are still trying to establish alliances with some of the fishing and hunting community.  We have reached out to every gold club in America we had contact information on (via email) and (phone when available) to introduce ourselves and ask for information on what is happening in their state with undue regulations or new destructive bills against mining.  We want to keep our readers informed on what is happening everywhere, not just their neck of the woods as what we are witnessing is a national attack.  We are creating a section on our website to list all of our partners and links to their websites (if available) and hope we can partner with everyone across the public land access scene, both miners, hunters, off road enthusiasts and any other groups who are tired of having our lands taken from us.
We have two miners we are currently representing, one who had gold claims in his family for 62 years and lost them to the BLM under the power withdrawal rule.  The other is a claim which someone found some square nails on (think 1850's) with a metal detector and the State stepped in and is designating the claim as a "historical site".  Both of these tactics by the State are a backdoor method to taking claims away via the regulatory process since it is difficult for them to attack the 1872 mining act signed into law by Congress.  We are also looking at some potential litigation against the Forest Service and their travel management plan.  While I cannot disclose what angle we are pursuing, we are partnering with CORVA on the details since they have some experience with this particular issue.  We are also looking into the issues in Bull Creek (south motherlode of CA) and their denial of access to their camping area and blocking of trails leading to their claim.  This all takes money as attorneys are not cheap.  Our attorney we hand selected as he is also a part time miner, has the same interests and completely understands what is transpiring in America.  We have negotiated a reduced rate just for AMRA issues and are excited to have him on board.
The AMRA President is speaking at outings and gold meetings and we plan to attend some of the upcoming gold shows.
We are actively trying to pick up claims in CA, OR, AZ, GA and NV, but claims are expensive now.  In case you didn't know, our current Administration (think Washington DC) enacted a new fee structure for claims last September and it goes like this:  Prior to September 2012, a person could file a 160 acre claim for about $160 after much research to determine the availability of the claim.  Now, it costs about $150 per 20 acres.  So that same 160 acre claim went from $160 to nearly $1,300 overnight.  This is yet another way to keep people from filing or keeping gold claims.  Stunning isn't it?  We recognize in order to grow, we are going to need claims for folks in other states as well, this is why we are looking in these other areas.
Our website only went live about two weeks ago and we are still trying to get the word out about AMRA.  We do not have a large budget, and in fact we are currently being partially funded off of the Presidents VISA card.
We've been busy folks, this whole operation is run by less than 5 people, most who also work other jobs.  We are becoming known but could use your help to tell people about us.
The money we take in is used for the legal fund.  Some of this money will be sent directly to PLP as they are experts at litigation and we've been directly involved with them for years. Jerry Hobbs is a good guy and knows his stuff, well worth supporting and we fully intend to support them.  Some will be sent to other groups for litigation and some used by us for our litigation to defend those who contact us about whatever issues they, or their club faces.  However, ALL the proceeds will be used to fight for our rights.  We do not take salaries and are a Non-Profit.
AMRA is about education and information. We are about fighting for your rights and giving our members something they can go stand on, mine on, camp on and enjoy in return.  The tax deduction you get is like paying yourself to mine on our claims.  I like to tell people, "would you rather give $200 to the politician you despise the most, or give it to a group who IS you"?
We are all seeking the same thing, whether it be PLP, WMA, CORVA or AMRA.  We want the damn government to stop taking away our rights.
Please let us know if you have any comments or questions, there is a "contact us" section on the site, please feel free to use it.
Mr. Shannon Poe
President, AMRA