We sure had a great time down in Roaring Camp this year at the AMRA outing. Honestly, we don't know of anyone else more generous and kind than the Lague's who own Roaring Camp.
Like a dumbass, I was camping in my little cargo trailer and low and behold I forgot my sleeping bag and pillow, ya…derp. Thank you Tammy for giving me a pillow and a nice comfortable heavy blanket so I was comfortable all night.
Typical of Roaring Camp…they gave us a whole bunch of their own gold pans and paydirt for the raffle and as usual, the New York steak dinner was phenomenal.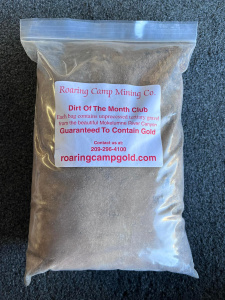 The event was sold out as it does every year and we can't wait for next year. Thank you Roaring Camp!