 Many of you may remember there were two miners (AMRA members) who were cited for driving 80 feet off the pavement road on one of our claims. They were cited for driving in a closed area, even though nothing was marked and it was a two-track. They were hauling two barrels of water to their dig site as it was "unreasonable" to make them try and carry 500lb barrels of water with a man and woman.
We met with the USFS last Friday right before our outing and the case has been dismissed. That's the good news.
SINCE THEN…………..
The very next day, Saturday…while we were just beginning our outing, Tom Mitchell, our Claims Manager who just happened to drive by this claim where the two miners were cited, took pictures of epic destruction of the claim by bulldozers and skidders caused by the USFS. The claim was logged, roads were blazed, tree's were cut, destroyed, damaged and the creek was ripped up.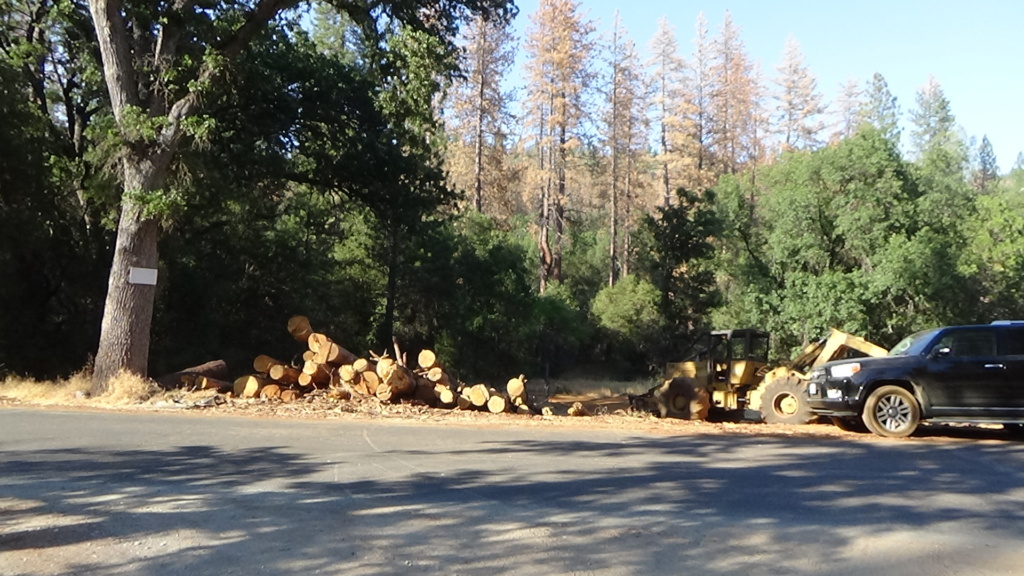 The very spot where the two miners were cited was completely dozed over. The two mining operations were dozed over. The creek is ripped up. The skidder operator (or dozer) damaged so many live trees, we have lost count. We took pictures and video of everything, including the trash dumped by the logging crew (grease tubes).
We, the claim owners were never contacted and we cannot find they pulled any permits, and did not contact any other required agencies prior to ripping this claim to shreds. Note the claim sign just 30′ away from the skidder.
Yes, we are aware of every single law, regulation and right which has been violated and have been in contact with those responsible at the USFS . They are calling us tomorrow to discuss "a resolution" to this atrocity.
This post will be the beginning of a long story which we will update as time goes on.
It just never ends………….