 DFG, Dept. of Fish and Game has announced its public comment period for listing the Yellow Billed Cuckoo as "threatened/critical" and make over 1/2 a million acres off limits in the west.
Of note is the map shown here which has one tiny little dot on it for California, yet they intend to designate 500,000+ acres of critical habitat.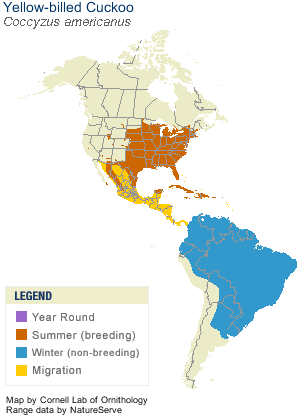 The only way to combat this never ending assault on our public lands is to speak out.  There is a public comment period which ends January 12, 2015 and unless they receive more comments in opposition than they do in favor, this entire swath of public lands will be listed as critical habitat and will affect hunting, fishing, hiking, mining, camping and most other outdoor activities we all enjoy.
We must unite and speak out against this.  Click on the enclosed link below and send your letter today expressing your opinion.
YELLOW BILLED CUCKOO LINK HERE