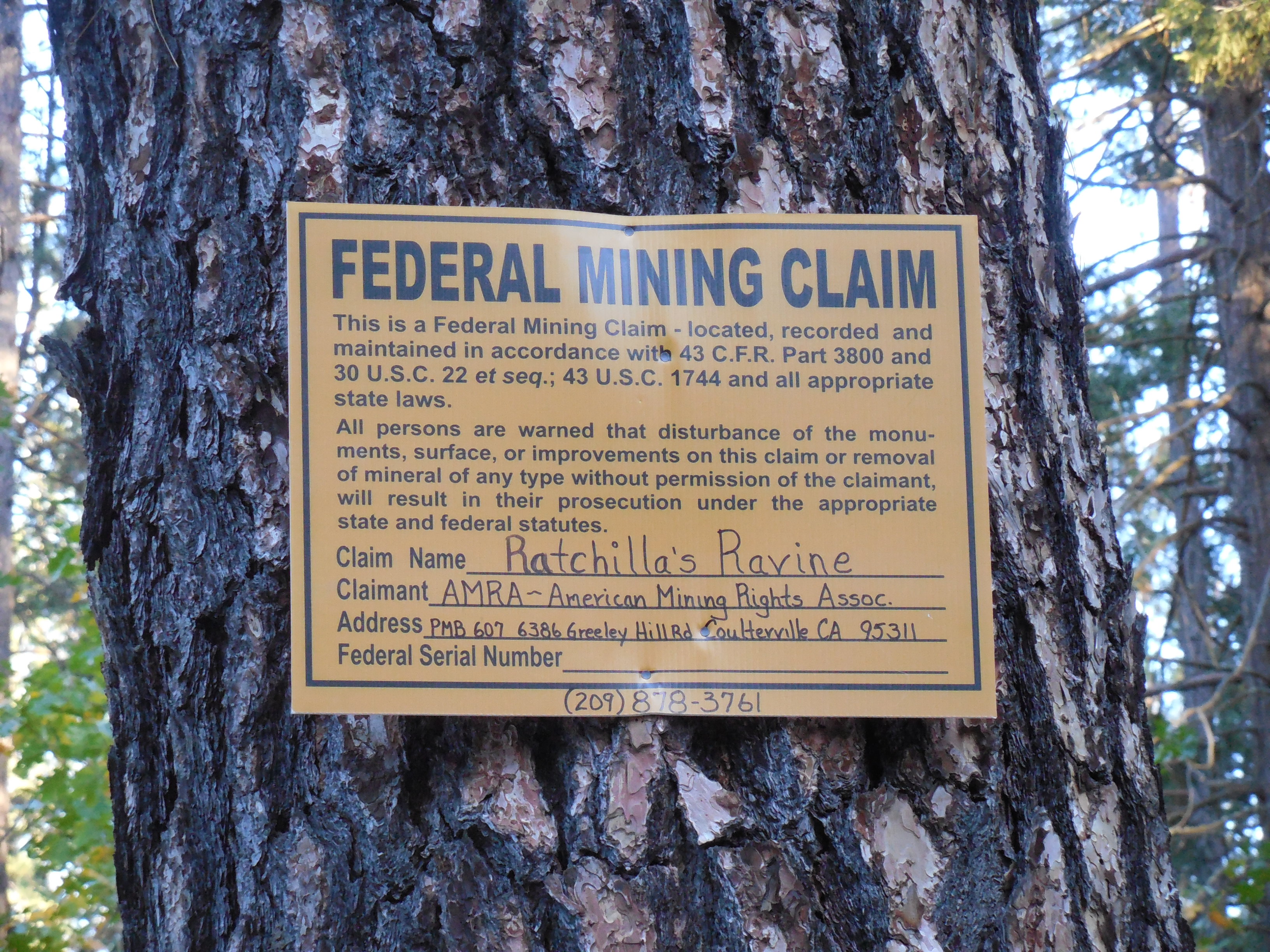 Exciting news today:
We have some exciting news for everyone today. First of all, we are announcing THREE NEW AMRA claims!
One is just above "The Office" where our outing was just held. It is in Montgomery Gulch, which feeds into Bull Creek at the top of our 3 contiguous claims.The claim was purchased by Greg (an AMRA member) and access was donated to the members.
The 2nd one was donated by Rowly, Travis and Shannon (Gold Killer recirculating mining system) and is a 160 acre claim out of San Luis Obispo. It is an awesome claim and one where Rowly and Travis have pulled lots of gold out of.
Thank you ladies and gentlemen, it is greatly appreciated.
We just picked up a claim I personally have wanted for over 7 years and the previous owner finally let his death grip on it loose. We are pleased to announce "Ratchilla's Ravine" which is literally just a mile from my shop and on Dogtown Rd, just out of Greeley Hill and Coulterville. It is a good claim and we know there is virgin ground on it. We cannot wait to mine this claim. This will undoubtedly become the location of most of our outings in the future as it has great camping, (normally) year round water and is a good road to the claim. It is a 40 acre claim.
Our outing was a great success and we are making a very nice donation to PLP and also to Brandon Rinehart's defense fund. Everyone had a blast and we gave away more prizes than we ever have before. Lots of gold was found and we want to thank everyone who showed up for helping out the miner's legal fund.
We also finished our lode mining mill site today. This has been over a year in the making and last week we received our "Keller Hammermill" which Dave Keller of Keller Industries designed and fabricated for us. It is a beast and quite possibly the best impact mill I've seen, certainly the best I've ever used. We had to build a retaining wall and pour a concrete slab to accommodate the impact mill this past week. We also got an 1888 Risdon (yes, it is 126 years old) jaw crusher from a friend who found it in a field last year. It took a year to tear this critter down (old rusted square bolts) and rebuild it. We then mounted a gas motor on it and she purrs like a kitten. See pictures…….. I can't tell you how happy I am about this, it means we can mine any time of the year.
We shot two videos this week, one on the old ground we found in "The Office" claim and one which will be our lode mining mill site video.
Enjoy………and please share the videos with everyone once we edit and release them.
We have one more claim to pick up in the south mother lode we've been eying for years………we will announce this one soon. We are still looking for claims in the Sacramento area, so if you know if any good areas or open claims, please contact us immediately.
We are hoping the USFS FOIA file arrives this week and we are making calls to ALL the Sheriff's of the mother lode to see if they will go along with the D.A. of Siskiyou county who announced (through Dave McCracken and the New 49'ers) that he will not prosecute anyone for suction dredging in his county after Brandon Rinehart's case. We hope to make some announcements on this soon…………we can tell you this: The Sheriff's are OPEN to this idea, we just need to do a few things to convince them completely.
Lots more going on, but this gives you all an brief update.