 Update on the Senate Committee testimony today:
As expected, the sponsor of the bill, Senator Allen (D) was allowed to present testimony on mercury, but when it came time for the small miners, we were told it would have to be presented at another Committee hearing. Basically, we were not allowed to present all of the facts, science and truth as it pertains to suction dredging….almost like this was a predetermined outcome. We did vocalize quite a bit of information which obviously captivated them and made them think very hard. In the long run, this bill passed 6 to 2 (6 Democrats for, 2 Republicans against).
This bill is not done yet, it will now go before the water resources (or similar) committee and we will be there in two weeks to provide testimony on your behalf again. We do not give up.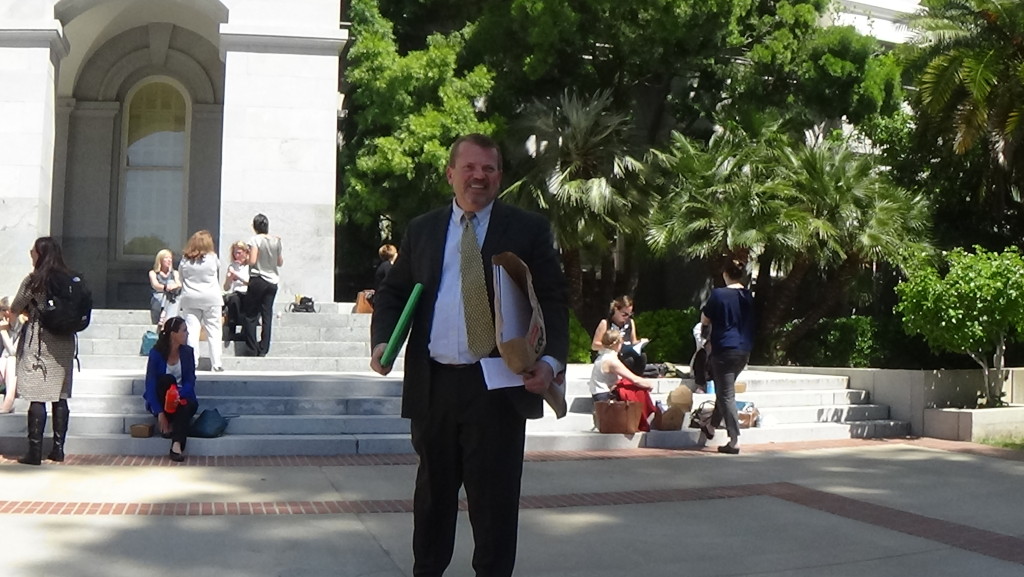 We wanted to thank all who attended today for having their voice heard….but not counted. There were 45 in opposition, and 4 in favor.
Thank you to Chris Giorgi and WMA for their greatly needed input, expertise and guidance.
The next committee meeting is on April 29th and we need 4 times as many people there. Folks, there are many of us devoting our entire lives to this, to you and to small miners, but we can't do this without your help and support. Show up please.
We will be posting the date, time and location as soon as we have additional information.
Yes………..my wife dressed me this morning.