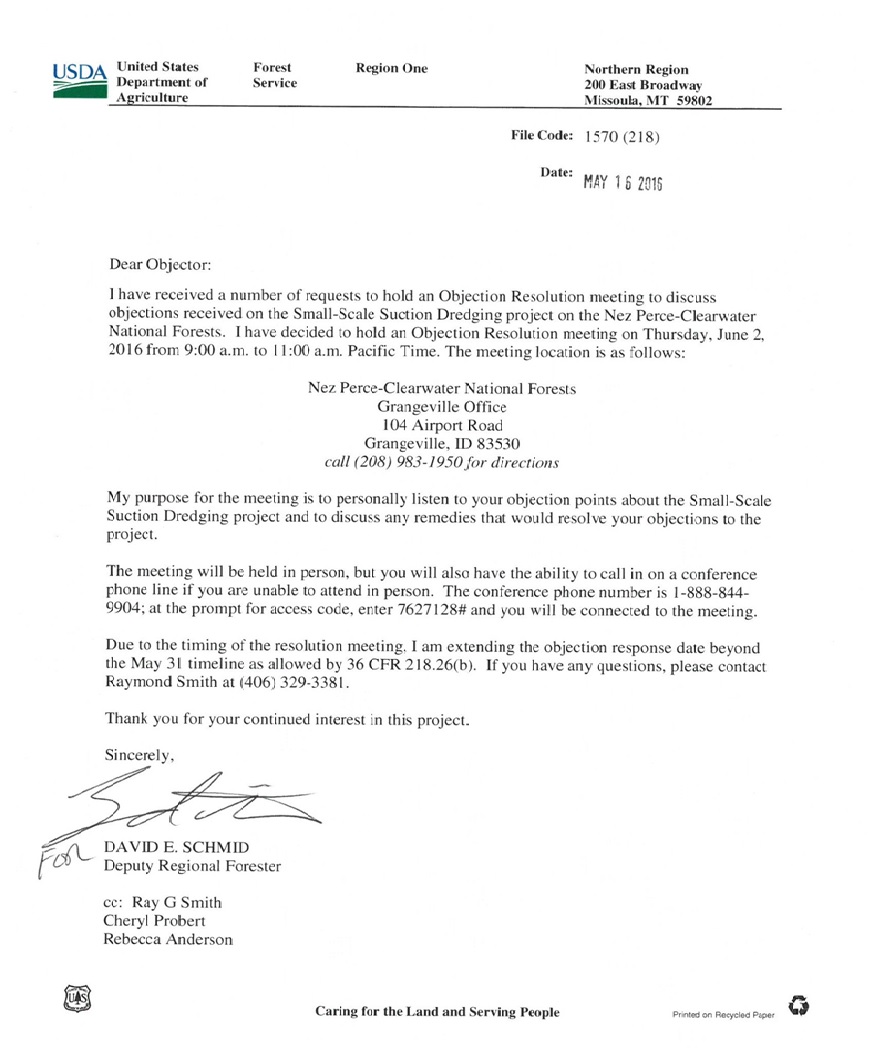 Many of us have received this letter from the USFS based out of Montana for the issue's we face in Idaho.
As many of you are aware, the USFS and Idaho Dept. of Water Resources (IDWR) is restricting the number of dredges on the SF Clearwater to just 15 this year and requiring the miners go through a long drawn out process of regulatory hoops just to work their claims.
They are having a meeting on June 2nd in Grangeville ID. We know most cannot attend, although AMRA will be present, but you can attend via phone. We encourage you to attend this meeting, one way or the other.
The call in information is included on the letter pictured here.