 We have just been notified that two of AMRA's beloved members (one a lifetime member) have both lost their homes due to raging fires last night near Loma Rica.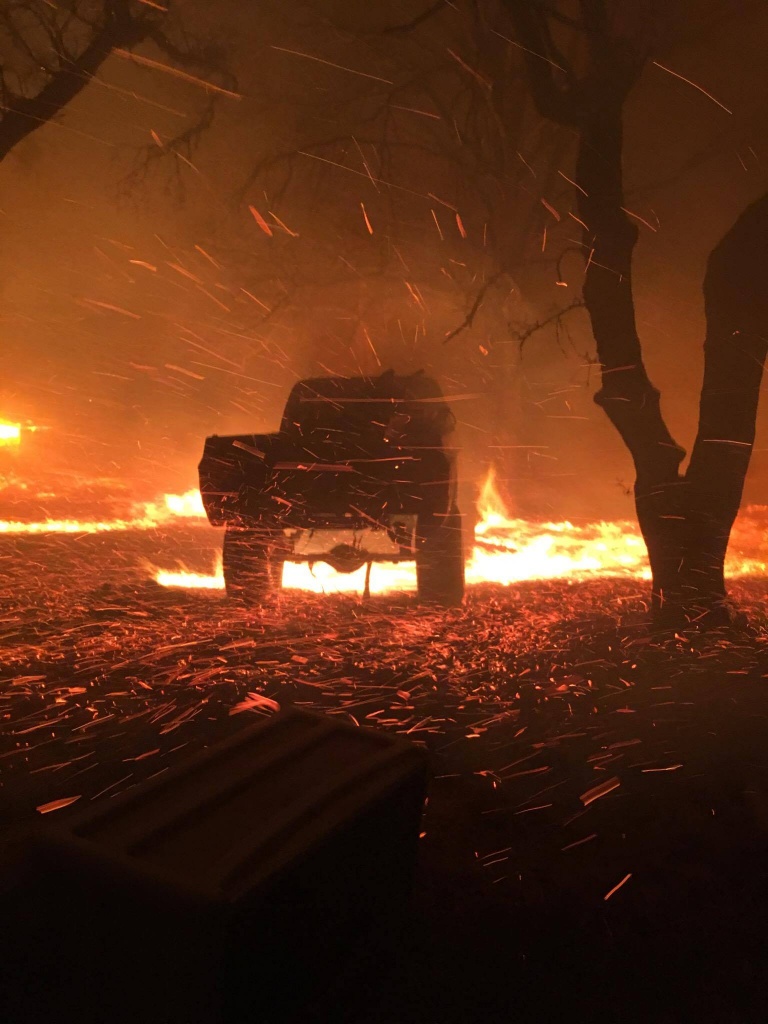 Britt Ketchum lost his home, all his mining equipment (so many dredges we can't count), his truck and all his possessions.
Zak lost his home, his possessions and all his equipment as well.
Thankfully, they were able to escape with their lives and are safe in a motel nearby.
This is a horrific tragedy and AMRA will be leading a fundraising charge to help these families out.
Pictured here is Britt's truck…..as it was burning up late last night and he was fleeing just ahead of the flames.
We will be setting up a Go Fund Me page today.
Our thoughts and prayers are with both of the Ketchum families. We love you guys and are going to do everything in our power to help you all.