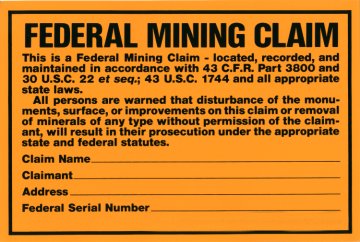 We've read a lot of publications over the years on the legality and history of filing mining claims, both patented and non-patented. This is perhaps the most comprehensive we've read to date. (thank you Kerby Jackson).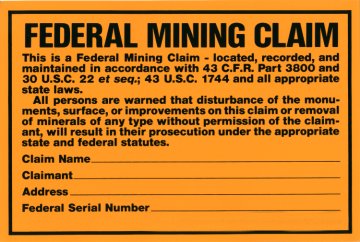 Our goal at AMRA is to educate you, the small-scale miner on what your rights are, what you can and can't do, what your rights are with access and as a "real property owner" when it comes to a mining claim.
This is one read where it will open your eyes and educate you on what those rights are.
Environmental Protection or Mineral Theft: Potential Application of the Fifth Amendment Takings Clause to U.S. Termination of Unpatented Mining Claims