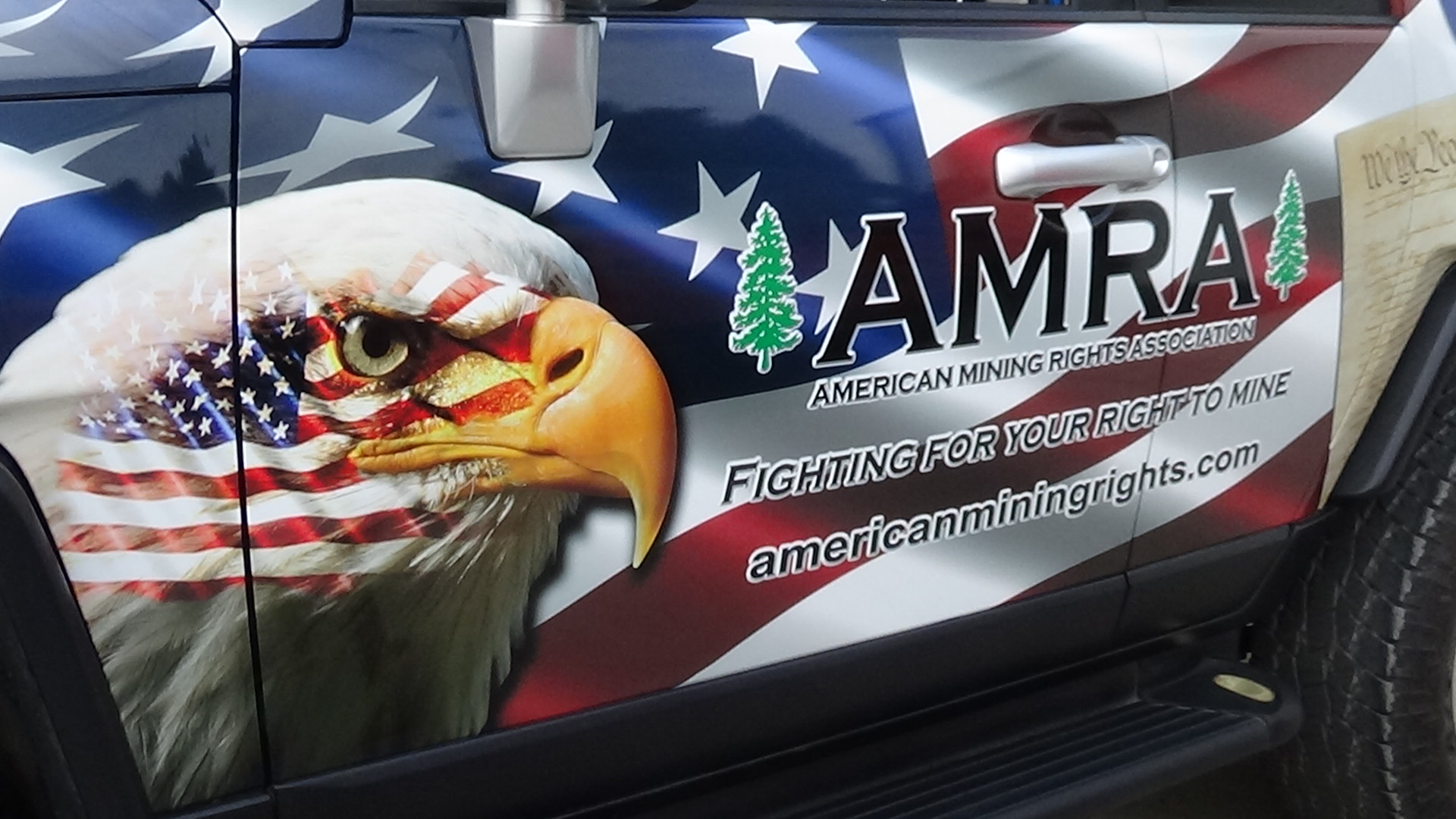 This is the line up of speakers for the Idaho Liberty Summit and we are humbled to have been asked to be a speaker at this phenomenal event.  AMRA President Shannon Poe will be presenting on Saturday, July 27.  If interested in going, click the link below and register. 

Idaho Liberty Summit 5

Schedule of Events

Register at www.IdahoOnFire.org

 

Friday, July 26          10:00 am Meet at Yankee Fork Dredge and then on to the Custer Museum. The Tour for the Custer & Lucky Boy Mines will leave from Custer at 11:00 am- All Welcome, on their own for lunch, watermelon served on top of the mountain. 4WD necessary, we will ride share for those without 4WD and to keep the number of vehicles at minimum.  Bring your camera and rock hammer.

Living Waters Ranch, Challis, Idaho

 

10:00-10:10 AM          Welcoming Address Darr Moon

 

10:10-11:00 AM          Mark Herr, Center for Self-Governance

                                    The Art of Political Chess: 

Building Habit, Practice, and Long-Training in Self-governance

11:00-12:00 PM          Dr. Duke Pesta, Freedom Project Academy

                                    Campus Corruption: Colleges Undermining the Republic

 

12:00-1:00 PM            Lunch served at Living Waters Ranch (Included)

 

1:00-1:15                     American Laws for American Courts, Russ Smerz

 

1:15-1:45                     American Mining Rights Association, Shannon Poe, President

 

1:45-2:35                      Alex Newman – The New American

 

2:35-2:45                      Break  

 

2:45-3:30                      Ammon Bundy – Jurisdiction, the Boundaries of Liberty

 

3:30-3:45                      Break

 

3:45-4:15                      Congressman Russ Fulcher – Introduction to Congress

 

4:15-4:30                     Closing Remarks– Rep. Dorothy Moon

 

5:30                             (Optional, not included) Prime Rib Dinner Buffet at Tea Cup Café $20/per.

 

7:30 – 9:00                  Movie night "LaVoy Finiccum, Deadman Talking", Two Films to show w/   Jeanette Finiccum           

 

 

                                   

Sunday, July 28          Mark Herr Adult Civics Class at American Legion Hall 9:00 am to 3:00 pm

 

$50 per couple, $35 per individual. Pay at the door.