 HERE IS OUR BIG ANNOUNCEMENT
AMRA is pleased to announce that we are putting on our own GOLD & GREAT OUTDOORS SHOW, September 23rd-24th at the Auburn Fairgrounds in conjunction with our ANNUAL DINNER on Saturday night. We have reserved multiple buildings at the fairgrounds for the show and plan to have over 80 vendors from both the GOLD and the OUTDOOR community. This represents the coming together of the various public land user groups and unites us as one strong community.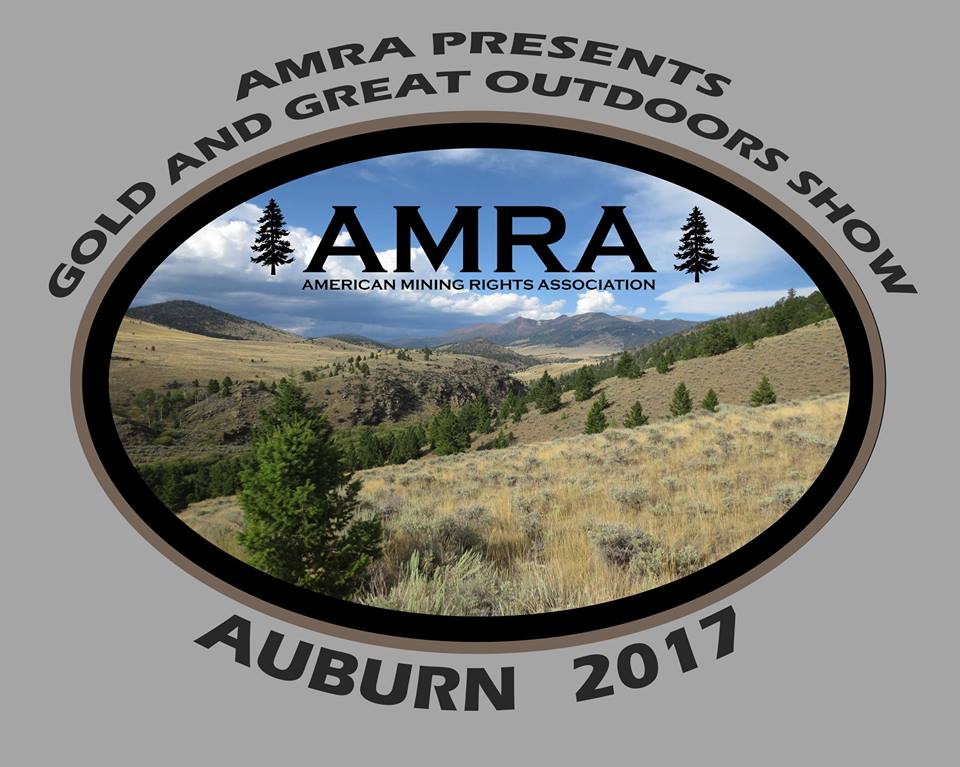 The show will include demonstrations, presentations and a raffle on a scale which has never been seen before, all streamed live on Facebook. The show will be advertised on billboards, print, radio and television in both Sacramento and Reno. We are supremely confident this will help not just the traffic at the show, but the many, many vendors who will be there with their products.
The AMRA Annual Dinner on Saturday night will have EVEN MORE PRIZES, laughs, videos, friendship and memories, all on top of an amazing catered meal. GOOD LAUGHS. GOOD FRIENDS. GOOD TIMES.
Our team has already begun reaching out to and scheduling the various vendors, clubs, organizations and sponsors to participate in the show. If you would like to give a presentation/demonstration, sponsor, donate or lease a booth or otherwise think you would be a good fit for the show, we'd love to hear from you. Please contact us at support@americanminingrights.com and type "GGOS" in the subject line.
Are there any vendors YOU would like to see at this huge show? If so, let us know below.
Please share our message and invitation with your friends and family. See you there and Thank You!