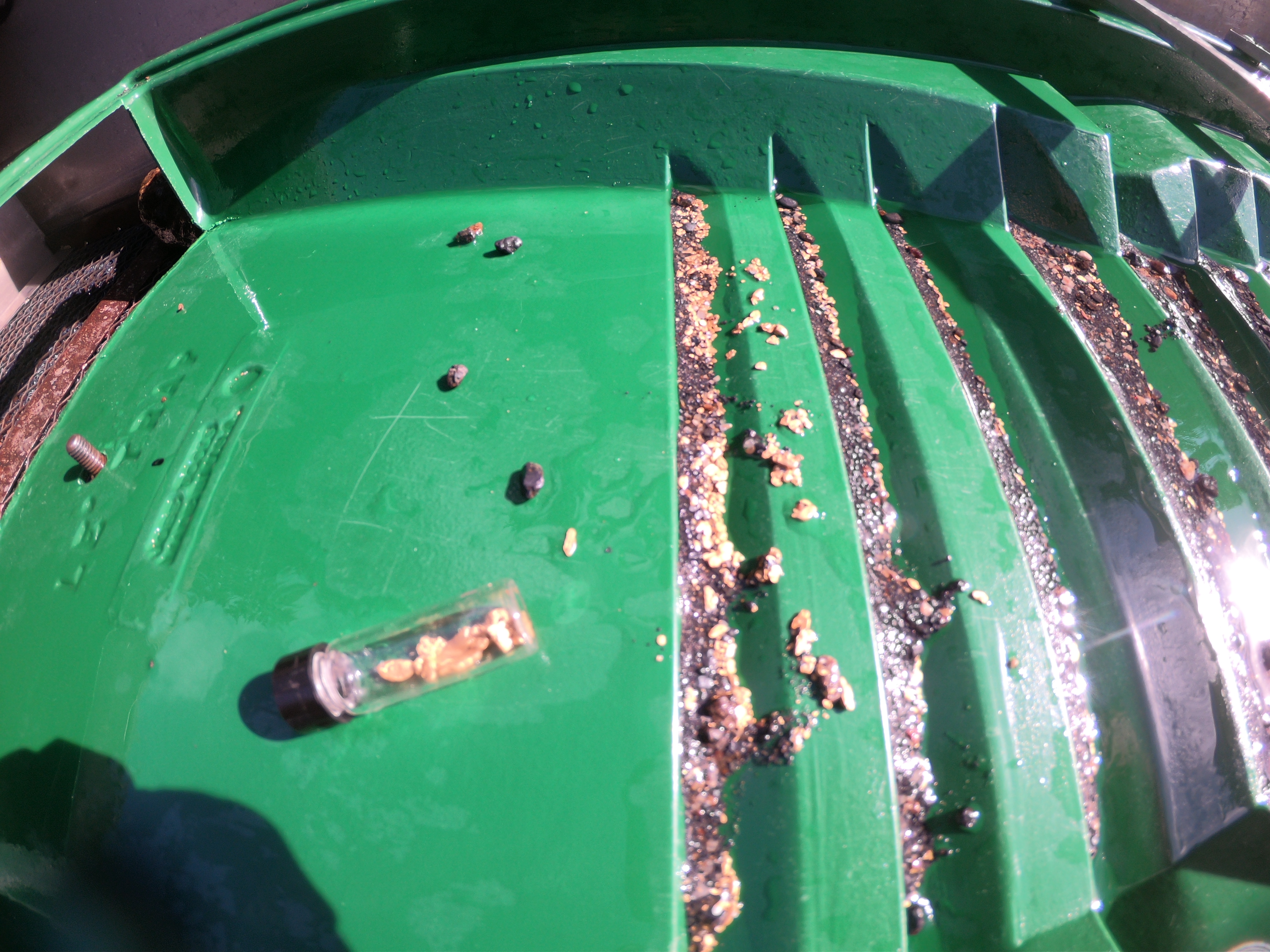 Hello from the South Fork Clearwater.
Firstly, we'd like to remind everyone internet is quite a ways away from our claim and our camp so we cannot get emails, therefore the hundreds I am getting with go unanswered for a while. Phone service is non-existent, so calling if futile. That being said, if the Washington DC USFS or Office of Inspector General (OIG) would like to reach us, please call our Operations Manager Stacy at (209) 878-3910 and she can get a message to us.
Today was the best dredging day on the SFCW I've had since I've been dredging up here. Rarely do we see a lot of gold in our box on the dredge because this dredge actually hides it quite well, but not today. As we say in dredging terms "the box was lit up"! We don't know the final clean up total yet, but man o man! We had probably over 100 "pickers" at the clean out (pickers are pieces of gold you can pick up with our fat fingers) and a few what we call nuggets.
Then…………
At 4:30 today, the LEO (Law Enforcement Officer) for the USFS, Brooks Beegle came by our dredge as we were cleaning out and put another notice of non-compliance on my windshield telling us we have 48 hours to get off the river or get in compliance with their illegal permitting scheme.
With the gold we are getting, we are all looking forward to dredging this entire season. So no USFS, we are not going to be intimidated by your silly notices. If you feel you have the authority to cite us for this, cite me. Quit this endless harassment, and it is definitively harassment.
I drive a big Toyota 4X4 truck wrapped in the American Flag with a very mean looking eagle on each door and a very clear image of the United States Constitution on the back half of the truck, you can't miss it. I'm at mile marker 39 on highway 14, but I'm sure you knew that with all the attention you have created.
For all the folks reading this who support us, please continue to make calls. We may actually have a news crew here shortly. But for now, Jere and I are going to enjoy a nice sit down dinner in Grangeville and plan how we are going to double our gold tomorrow, Thursday, Friday and so on.