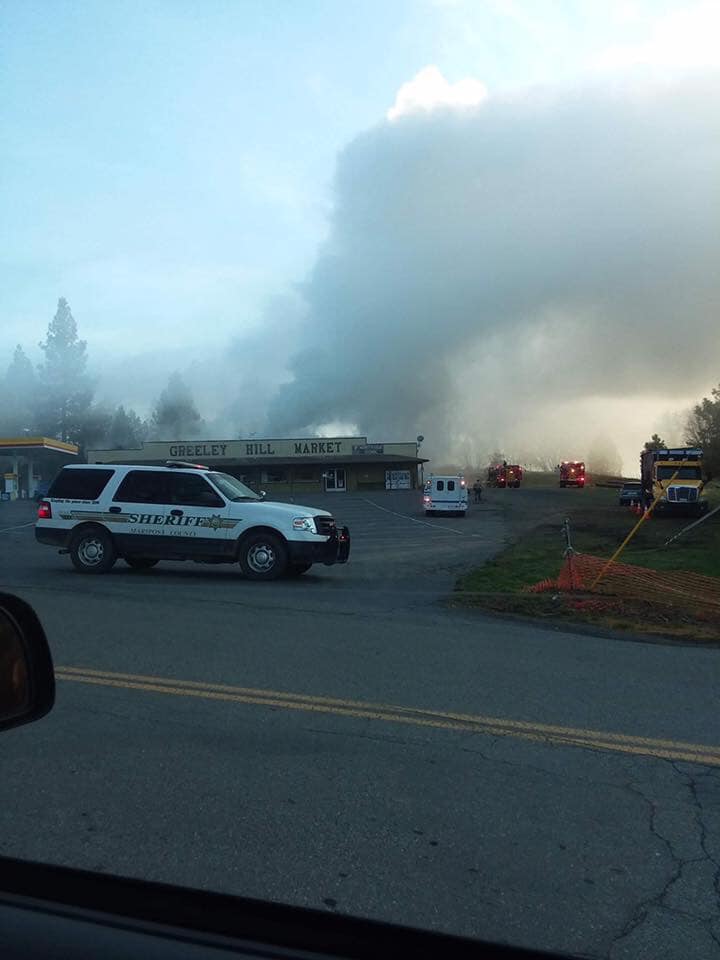 Our home town of Greeley Hill CA had a fire yesterday at our beloved Greeley Hill Market. The people who work here, shop here and frequent here are our friends, family and loved ones. We will support the employees of the market any way we can during this time of closure.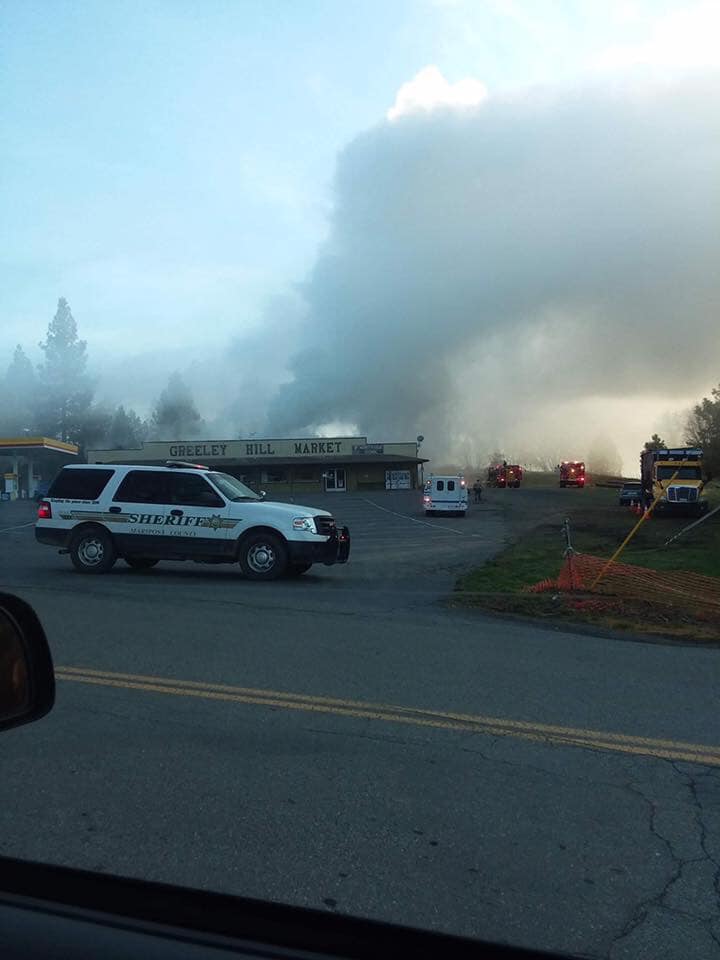 We also wanted to let all our AMRA members know that the market will likely be closed for a while to rebuild and reestablish this beloved business in our community.
Here is a message from Jesse, the owner:
I'll start out with this….God is good…..ALWAYS. This posting is solely for correct information to our wonderful community. This morning, an electrical fire broke out at the Greeley Hill Market in the compressor room. The fire was contained to the compressor room for some time but spread to the attic and moved quickly throughout the rear to middle portion of the store. Our amazing first responders with Cal-Fire, Mariposa County Fire Dept, Mariposa County SO, and SCOPE did a great job extinguishing the flames and overhaul in the market. We are so blessed to have them. The market has extensive damage to the interior.
Our great employees are my first concern at this time, making sure they are taken care of. Next, our lovely community, y'all have always been so supportive of the market, and for that I am humbled and grateful. I will update our community when I have more info on the future of the market.
God bless, and thank y'all for your much appreciated prayers!