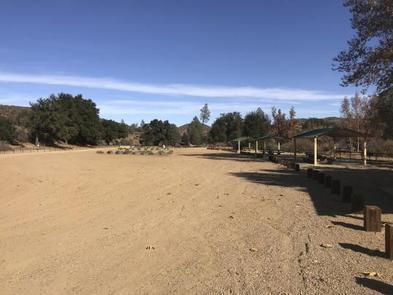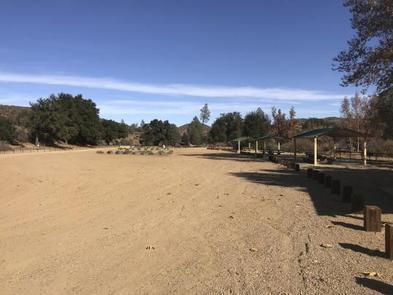 We are only a week away from our outing down in La Panza, near Paso Robles at The Contender claim.
Catered dinner for those who sign up, metal detecting hunt, great gold and thousands of dollars in prizes for our raffle.
This event is open to the public, as our claim is as well and there is no charge to attend. Dates are May 14th and 15th. There is ample camping room which can accommodate even large trailers. We will have brightly colored AMRA signs with arrows pointing the way once you turn off the pavement. We will have our experienced staff and members there to answer any and all questions about mining rights, how to mine, detect and even lode mine.
Some of the prizes are:
1 week Roaring Camp trip
Proline Mining supplies
Screamer gold
Mining equipment and much, much more.
If you have something you'd like to donate at the outing, please let us know in advance and all items are welcome as long as they work, are in good shape and is something someone would like to win.
The dinner will be Saturday night and also includes a Sunday breakfast. Click on the link to reserve your tickets to the dinner/breakfast and please do not delay in signing up as we need to let the caterers know how much food to bring.
From Nor-Cal:
TAke I-5 to Kettlemen City and go west on Hwy 41 to Shandon.
Take the first Shandon exit and drive through town. Take Hwy 41 (left) and follow for 12.8 miles to La Panea Rd. Turn Left
Follow La Panea Rd for 9.8 miles (eastbound)
Turn Left on Hwy 58 heading eastbound and follow 16.5 miles to E. Pozo Rd
Turn Right on E Pozo Rd (there is a sign "La Panea Ranch" next to Hwy 58) and follow for 6 miles to Queen Bee Rd (USFS 29S18)
Follow Queen Bee Rd for 1.5 miles to the water trough, this is the claim and discovery monument.
From So-Cal:
Take 101N to Santa Margarita exit (Hwy 58)
Follow to Santa Margarita (1.7 miles) to town and Estrada Ave, turn Right (this is also Hwy 58)
Follow Hwy 58 for 31.5 miles to E. Pozo Rd, turn Right on E. Pozo Rd and follow for 6 miles to Queen Bee Rd.
Turn Left on Queen Bee Rd and follow for 1.5 miles to the trough/discovery monument.