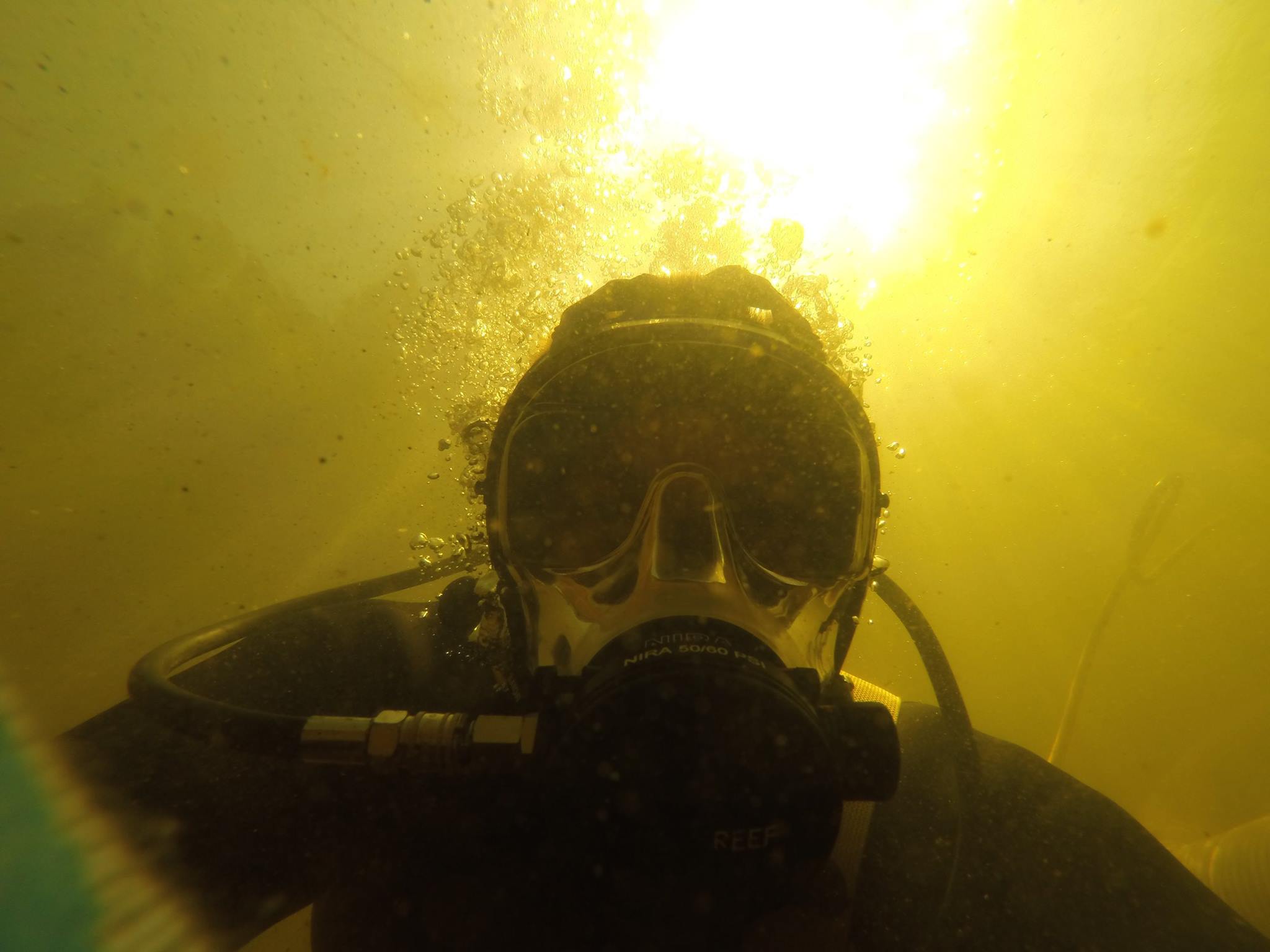 From the President of AMRA on California suction dredging;
First of all, we would like to apologize for the length of this write up, but it is necessary.
We are pretty sure if you are like us, you're fed up with over-regulation, dishonest politicians, state agencies delaying their duties under the law and environmental groups having way too much say in what we are told are our fundamental rights as mining claim owners. That state and federal agencies ignore us, our voices and our rights should not surprise anyone by now. Much of what they do in the form of laws and regulations do in fact infringe upon our rights, but do they care? No, it is clear they do not. They have an unlimited bank roll of money in your tax payer dollars to defend whatever actions they create against us. They've passed laws which explicitly exclude them from any liabilities from their actions. It's one rule for you, one very sweet rule for them. It is about their ideology, not facts, science, truth or even something as basic as common sense. To them, so what if a suction dredge creates perfect fish habitat or that it removes 98% of the mercury from their drinking water. To hell with the fact that there are numerous states in America and numerous agencies suction dredging to create fish habitat as our video showed them. They hate small scale mining and will do anything to shut it down. Sound familiar? Just ask the loggers in Oregon how the spotted owl impacted their industry. I know, I grew up there and most of my friends were timber fallers and worked for logging companies. Many turned to drugs, alcohol and most of my rural towns dried up from the destruction of a renewable resource because of an owl. Now they just watch their forests burn.
It has now been 10 years since we could legally suction dredge in California. Our rural communities are dying from many things; lack of tens of millions spent yearly by the small mining community and dredgers for 10 straight years, over-regulation, forest mis-management and forest fires, the highest taxes in the country and an ideology which truly confounds reality.
By now you are also likely aware that SB637 was presented and passed by Hollywood Democrat Senator Ben Allen in 2015 and required the CAWB (California Water Board) to evaluate the science surrounding dredging and to either permit the activity, or explain why it should not be permitted. The language in that bill was so vague, anything "mechanized or motorized which aids in the processing of material" is deemed a suction dredge and therefore subject to fines and the equipment can be confiscated. Generators to run lights in the desert at night, track wheelchairs for the disabled and we even know of one man who was told his truck aided in his mining activities and could be subject to confiscation. Let that sink in for a minute. After a half dozen public comment meetings all up and down the state after the bill was passed, the CAWB took the data WMA, AMRA and many others provided them on the science surrounding dredging at every one of these meetings, they then sat down to see if it was "deleterious" to fish and fish habitat. We told them "don't take our word for it, look at the studies, the science, the facts and then make an objective determination based on that". This is precisely what the CAWB scientists and those tasked with this project did.
They found suction dredging "deminimus" and determined it should be permitted.
Firstly, we would like to state that the CAWB are not the bad guys here, there were mandated by the bill Democrat Ben Allen passed. What is highly likely as a result of Allen putting the CAWB evaluation into the bill was, Allen thought they would toe the political line and have the same ideology he and his enviro buddies have…… "shut it down". Surprisingly to them, that did not happen. CAWB objectively evaluated the process of small scale suction dredging and determined yes, in fact it should be permitted so when they started leaking this very thing, politics (we believe) likely came forward and stopped them from going public with their proposal to permit the activity. The CAWB stated last summer in our numerous and continual conversations with them that they had in fact agreed to permit dredging and would release the draft proposal in January of 2019. They would then hold public comment meetings for the public to provide their input, then move forward from there with the permits. In mid-January 2019, we started inquiring as to where the process was as their timeline was now present to go public, and we were told the 6 people at the CAWB department tasked with this permitting program were reduced to just 2. So literally right before going public, they had 2/3's of their staff gone from the department. Was this politics? We were told some of these folks left for other jobs, what we are hearing from our insiders is a bit different. We find it a bit odd that right before the 10 year fight for suction dredging seems to be gaining some ground, this happens.
So here we are, late March of 2019 and this is where we are now: The CAWB has obtained "some" of their staffing back and we are being told they are "back on track" of developing the draft proposal to take it public once again.
How long will this take? We are being told many months, but even if they get the proposal out to the public, those meetings will take a few months, then permitting will have to be established, a program put in place for permitting and so on. Even if there are no more political or staffing interruptions, it is highly unlikely any permitting will be available in 2019.
How much will permits cost? We do not know and as recently as last week, they still are not telling us, or anyone else. Will it be thousands? We do not know, but due to the fact that they are following the EPA NPDES permitting structure, it is likely to be expensive. They had discussed at a few of our meetings of coming up with an association, club or company type permit which entails a club (or similar) obtaining a permit and all members could dredge under that one permit. This has the effect of dramatically reducing the cost of the permit for the end user. Take the Delta Gold Diggers for example, say they have 20 dredge claims, the club would pay for one permit, then certify their members to dredge under that one permit. This opens up a giant can of worms for the club or association. Training, best practices, written rules, etc… We are not overly fond of this. We are not happy with the potential for a permit for a single miner paying thousands when many miners pull less than an ounce in a season.
Notice a trend here? Make the regulations/permits so costly, so onerous, so confounding that people give up.
There is yet another fly in the soup here folks. The 2012 Department of Fish and Wildlife (DFW) regulations. When the lawsuit last year was settled by PLP, WMA and a few others, this locked the California miners into these regulations. These are incredibly restrictive and onerous. We are including a link to the closed rivers, streams and areas in the state, and it will astound you as it did us. A permit will still be required from DFW in addition to the permit from CAWB. Their cost is fairly minimal (probably around $50) but due to the unbelievable restrictions on the waterways, it is a short season and the costs just keep adding up. Can't dredge certain times of the day, some areas are completely eliminated, log books must be kept, can't dredge near a bank….on and on.
A few weeks ago we posted links, a narrative and phone numbers for Senators who needed to hear from you on this whole process. How many of you called? Not enough.
The politicians understand one thing…they cannot continue to piss off their constituents (those in their districts) and get re-elected. You MUST be heard. You MUST speak out. You MUST participate. If you are looking for a knight in shining armor, or one person to save you, I can assure you that is never going to happen. One person cannot change the world, he or she can only lead the way.
We, like many others can lead, can go on the front line and push for you, but we have to know you are there as well. It is like stepping up to a group of bullies who are picking on a 12 year old girl. It would be nice to know when we turn around and look behind us that there are 100,000 small miners also willing to defend the girl.
Perhaps it is time we organize a march on Sacramento and show the lawmakers there that there are a lot of miners and they also know how to vote and sway other voters. If we were to organize something like this peaceful protest, we would want over 1000 people to show up. We march from the Capital right over to the California Water Board just 4 blocks away. Have pre-printed papers on the science and benefits of suction dredging to the fisheries and how many tens of millions of dollars it adds to the California coffers, especially in the hard hit rural areas. We'll be addressing this idea at a later date, but sooner rather than later.
Folks, this is serious stuff here. Like the fight for our very Republic. We either push back, and push back hard, speak out at the top of our lungs, without fear and with conviction or we move to …………oh that's right, there are no other countries like America.