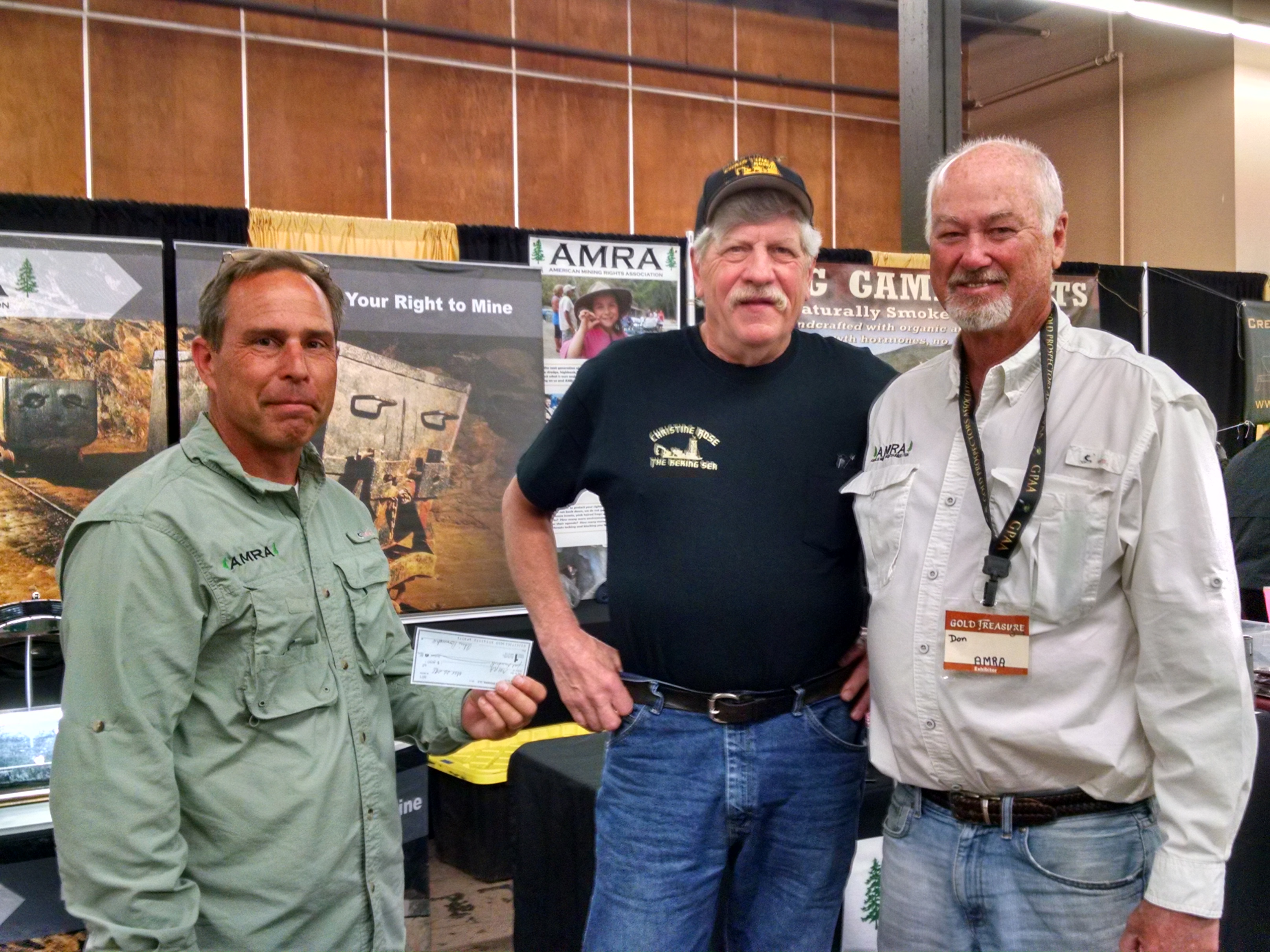 Steve Pomrenke spoke with Jere, Connie and Don (our Sr. Board members) in the elevator last night in Portland at the GPAA show and thanked us for all we do.
Steve just came up to our booth and presented AMRA with a check for $500 out of his own pocket. If you are in Portland, go to the show, stop by the Christine Rose booth and thank him for supporting the small miners.
We are sending Steve a custom Carhartt AMRA coat to keep him warm this winter up in Nome.
Thank you Steve, sincerely………..thank you!