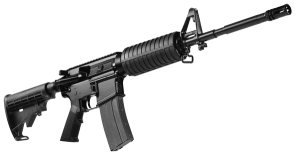 ---
Alquist Arms is giving away an AR-15 Like "ECO 316"
http://www.del-ton.com/DTI_16_DTI_4_Rifle_p/rftm16-0.htm
and donating all ticket sales to AMRA in support of their cause
A $1.00 ticket equals one opportunity to win!
Purchase as many tickets you like for this chance to win the
AR-15 Like "ECO 316"
You do not need to be present to win; you will receive one ticket for your $1.00 Donated.
To qualify you must be able to pay $35.00 for a background check, pass it and be able to pick this prize up at Alquist Arms, 1400 Freitas Park, Turlock CA 95380, 209-667-5463 "The winner of this prize from Alquist Arms must meet all local, state and federal requirements for owning and possessing a firearm.  AMRA is purely the recipient of the funds raised by Alquist Arms and not involved in the transfer of ownership in any way".
Donations for tickets will also be available at all outings.
The winner of this item will be picked at AMRA's Oct 3rd & 4th 2015 outing and contacted by phone if winner is not present.
AMRA thanks you for your donation to continue the fight for your right to mine!
Ticket sales have been closed for this item. Good luck to all of you that purchased tickets. More tickets will be available at the outing