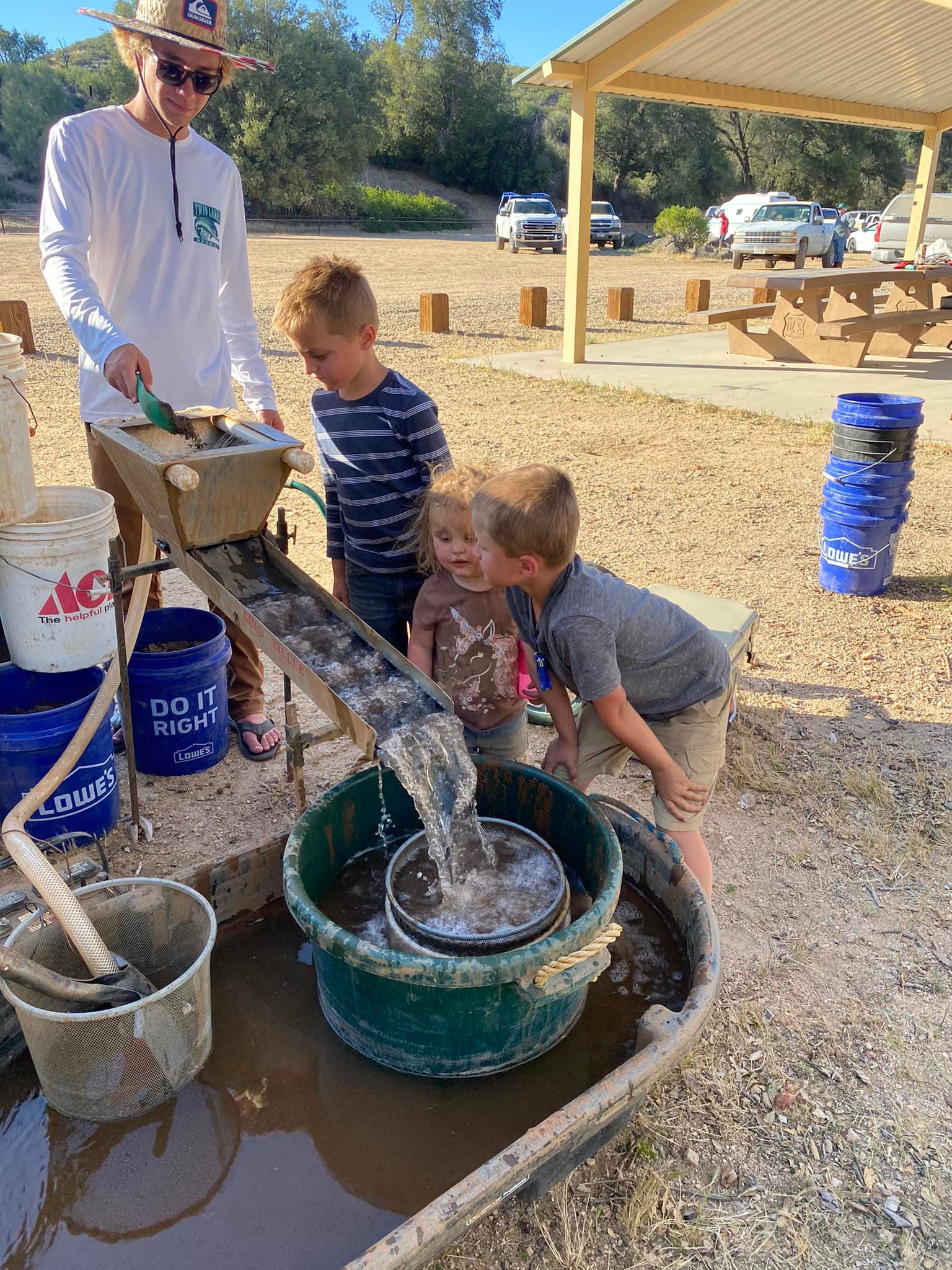 We are going to be writing tomorrow, in detail about an altercation we had during our outing on the "real property mining claim" we were at for our event near Atascadero CA over this past weekend.
We ask you to share this topic each time we post it so everyone can see just how the big, bloated government doesn't care about real property mining claim owners and how you can fight back, like we will be doing on this issue on behalf of the small-scale mining community.
AMRA President Shannon Poe was cited by a USFS LEO for "defrauding an Innkeeper", a misdemeanor for refusing to pay $7.00 to a subcontracted garbage company the USFS hired to collect garbage in the campground BUILT AFTER THE CLAIM WAS FILED which is a part of our claim.
The USFS, WITHOUT notifying the actual real property mining claim owners, used your tax money, along with grants to build some covered picnic areas on the claim, put in some garbage cans and built a pit toilet.
They then claim they did not have the funding to maintain the pit toilet and empty the garbage collection containers so they sub-contracted to a 3rd party who charges people who arrive there. So according to the USFS, it's cheaper to hire someone to empty the garbage cans than to have the USFS do it with the billions we give the agency to manage our public lands.
This has been an issue we've battled with them for a couple of years now and they (USFS) went rogue and cited our President for rightfully refusing to pay this fee which does not apply to mining claim owners. He (the LEO) also demanded we all leave the area we were on, which was within our mining claim boundaries if we did not pay this 3rd party person and go to a different spot on the claim to congregate.
Needless to say, here is yet another example of just how some within the USFS go rogue and don't give one damn about the rights…..the fundamentally granted rights of the miner on their mining claim.
This is what AMRA does, stand up, without fear for what is right and just.
More to come tomorrow and we will lay out all of the evidence and legal aspects of just why the USFS, and this particular Law Enforcement Officer (LEO) just stepped on their own tail.