 3 day July 4th weekend outing reminder. Saturday, July 2 – Monday, July 4. All are welcome. Raffles will be held on Saturday and Sunday only.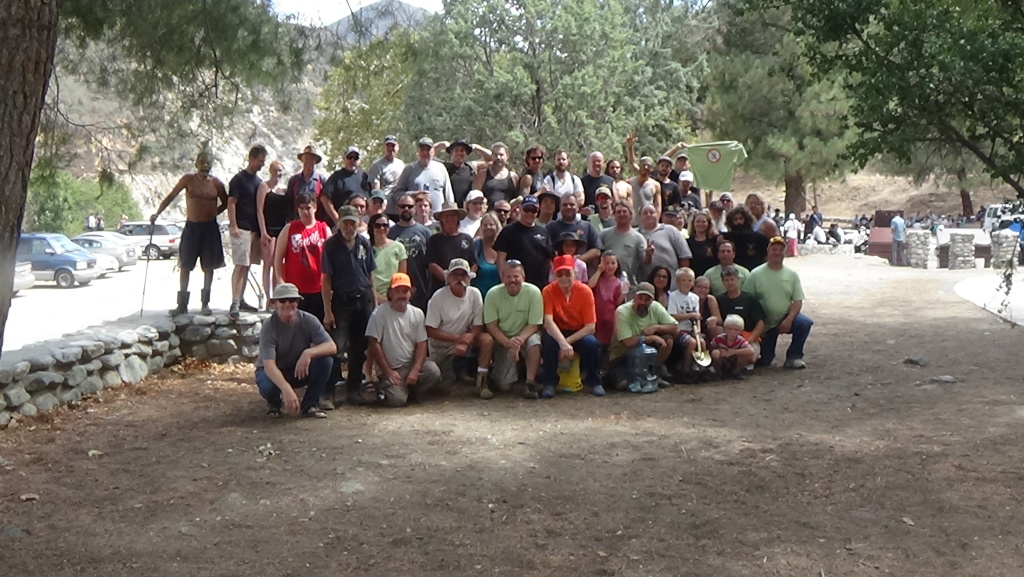 Who's hungry? AMRA will be serving a free spaghetti dinner with garlic bread and soda's on Saturday night. The outing is open to the public at no charge. Come up for a day or the weekend.
Prizes? Well, instead of listing them I'm going to add some of the pictures of our raffle prizes. LOTS of prizes. There will also be a gun for each days raffle that will be announced soon. Lets not forget that AMRA will be giving away a mining claim to some lucky winner on Sunday! Only $1.00 per ticket. We have plenty of parking for RV's or large trailers, lots of camp sites and a maintained bathroom on the claim.
We will have signs (AMRA with arrows) pointing each turn from Greeley Hill, about an hour east of Modesto all the way to the claim and outing location, simply follow the brightly colored signs with arrows on them.
1) From Coulterville, head northeast on Greeley Hill Rd/Main St towards Greeley Hill. Go 8.4 miles.
2) Turn right to stay on Greeley Hill Rd. Go 3.4 miles.
3) Continue onto Briceburg Rd/Bull Creek Rd. Go 0.7 miles.
4) Slight right onto Briceburg Rd/Bull Creek Rd/State Rte 2S05. Go 4.3 miles.
5) Continue straight onto Forest Rte 2S02. Go 1.3 miles.
6) Turn right into campground.
The outing will go from 9am to 4pm Saturday. 9am to 3pm Sunday. AMRA truly appreciates your support. The roads are in good shape and there is ample room for any campers, including large RV's. Come join us, support the small mining and public land user community.
Please share this post with your friends and family. We need to grow and unite the mining community!