 This is the main raffle we will be conducting at the AMRA Fundraiser Dinner.
You MUST be present to win these prizes.
[tickets events="4175″ template=""]
---
Proline 5″ Dredge
---
Proline 4″ Dredge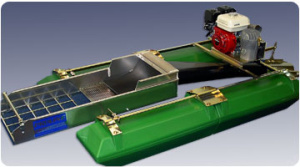 ---
This is a necklace and ear ring set of matching 10mm freshwater pearls all hand strung, with sterling clasps adorned with Savorsky crystals.
---
Gold Panner Pendant and solid gold Pick Ax
donated by the expert goldsmith himself, Steve Wandt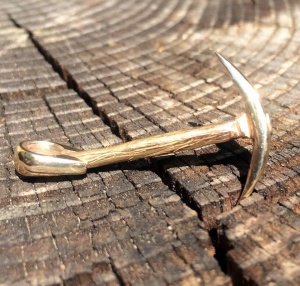 Three of these awesome 18k gold eagle pendants.  These are 3/4″ high by 1″ wide and 18K. They weigh about 8 grams each.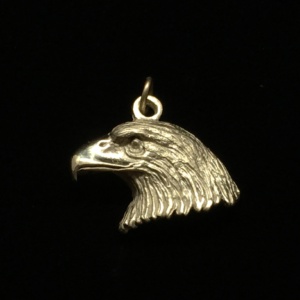 ---
Five silver rings donated by our friends at Gold Prospectors Space Radio

---
The versatile GPX-4500 is a proven gold finder with many features and great performance. Incorporating Minelab's superior Multi Period Sensing (MPS), Dual Voltage Technology (DVT) and Smart Electronic Timing Alignment (SETA) technologies it penetrates mineralized ground better and deeper than basic PI detectors.
Donated by American Mining Supply and Minelab
---
Brinkman Smoke 'N Grill
---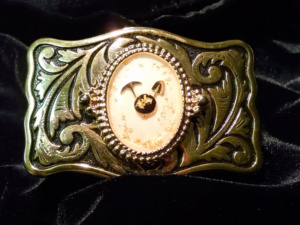 Gorgeous belt buckle inlaid with gold.
---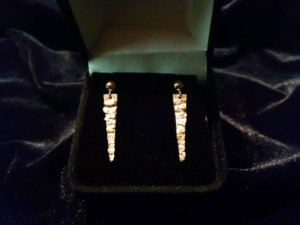 Earrings covered with placer gold
---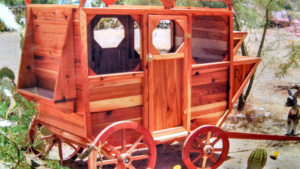 This beautiful handmade stagecoach!
---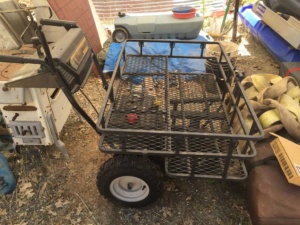 A custom motorized cart
This thing can go uphills better then I can.
---
Dave and Karla Gardner, the owners of Indian Valley Outpost Resort have donated 2 nights in their tepee.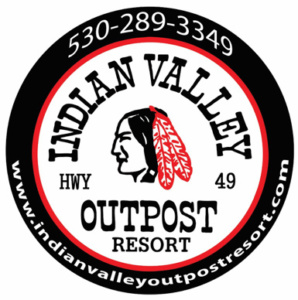 ---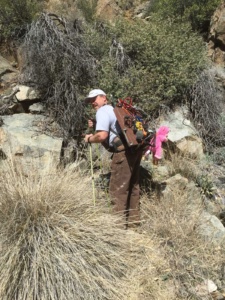 A weekend mining trip with Shannon Poe on an AMRA claim near you.
This trip will also include the filming of a new AMRA video including you.